Work with Me
Whether you are a C-Level executive, or you are managing an internal coaching initiative and are looking for top level executive coaches; whether you need a leadership expert or a strategic consultant, Dr. Sandstrom brings to bear a relentlessly results-driven focus, and an intense commitment to the highest level of personal achievement.
After years of designing training, coaching and leadership frameworks – many of which are the foundation of professional coach training programs today – Dr. Sansdstrom has boiled her success with executives down to four relatively simple areas of focus: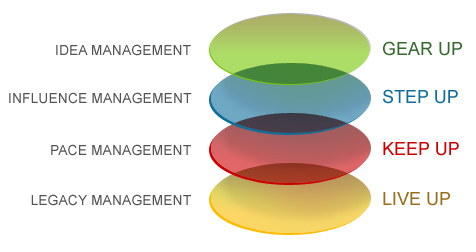 Gear up = Idea Management
The business world moves fast. Like most ambitious, top performers, you probably have a constant stream of ideas.
As a Strategy Consultant, Dr. J helps you manage the complexity and volume of information you are required to process daily so you can differentiate between what you could be doing and what you should be doing.
Strategy Consultant
Step Up = Influence Management
As a C-Level executive, you are responsible to hold and protect the vision and values of your organization, to create space for collaboration and innovation, to inspire, to include, and to hold others accountable. Most importantly, as a top performing executive, you have to ensure that you have the influence strategies you need to allow others to easily follow you in turning your ideas into reality.
Dr. J is a thought leader in leadership. Having written the book on Legacy Leadership (literally), she will give you a leadership framework that will help you quickly assess any challenging situation and find the behaviors and attitudes that will be most effective in genuinely influencing the outcomes.
Influence Expert
Keep Up = Pace Management
The challenge for the truly elite C-Level executive is not desire, motivation or lack of vision. The challenge, and it's both personal and professional is to bring your whole self to bear consistently over time. Even the most elite athletes acknowledge the importance of strategic recovery. Sprinting is not a career strategy.
Results Coach
Live Up = Meaning Management
Ultimately, you are not working just for today. What you are doing now is setting up the successes you'll experience 5 years from now. Most of us want to accomplish things that have significance to ourselves and others and leave a legacy. But, Dr. J contends that each day you are living your legacy, not leaving it for some future time.
Legacy Partner